Regular price
Sale price
$7.90 USD
Unit price
per
Sale
Sold out
Instant Download

Guaranteed Payment

Hapy Families
Bachelorette Party  Game - Bridal Feud 
Perfect for Bridal Showers, Girls Night In, and Lively Celebrations
Fun and Easy Customization for Your Special Event
GAME WITH 30 ROUNDS BACHELORETTE PARTY, ready to play, inspired by the popular TV SHOW Family Feud. You can also create your own questions and answers; customizing is simple (just click on the text box and type your own question).
Everything You Need for an Unforgettable Time:
🔊 Sound effects
👓 Updated graphics
🎼 Theme song
📊 Automatic team scoreboard
Family Feud Trivia: Play In-Person or Over Screen-Share
✔ Play on your computer or laptop
✔ Play on your big screen TV or projector
✔ Screen share over video chat (Zoom, or any screen share program)
Requirements for a Smooth Game Experience
To use the scoreboard, you need: PowerPoint 13 or a newer version. On Macs, you need the newer (Office 365) PowerPoint. The game can be played on earlier versions of PowerPoint but without the automatic scoreboard. The game is designed for play on computers at home without the need to print, or on Zoom or any video calling program that allows screen sharing. It won't work with Google Slides, Chromebook, Keynote, or mobile phones.
What's Included in the Instant Download:
INSTRUCTIONS
ANSWER KEY
1X POWERPOINT BRIDAL FEUD GAME 30 ROUNDS WITH SCOREBOARD
1X POWERPOINT BRIDAL FEUD GAME 30 ROUNDS WITHOUT SCOREBOARD
Why Buy With Us:
👍 Tested games
😍 Superior graphics, animations, and sounds
👩‍🦱 Fast customer service
📺 Instructions with video
💲 If you're not satisfied, I'll refund you.
Note: This game is not endorsed by, or affiliated in any way with the TV game show, "Family Feud".
Need More Help?
Feel free to contact me. I'm happy to resolve any questions or issues for you.
Thank you from,
Maria
Share
View full details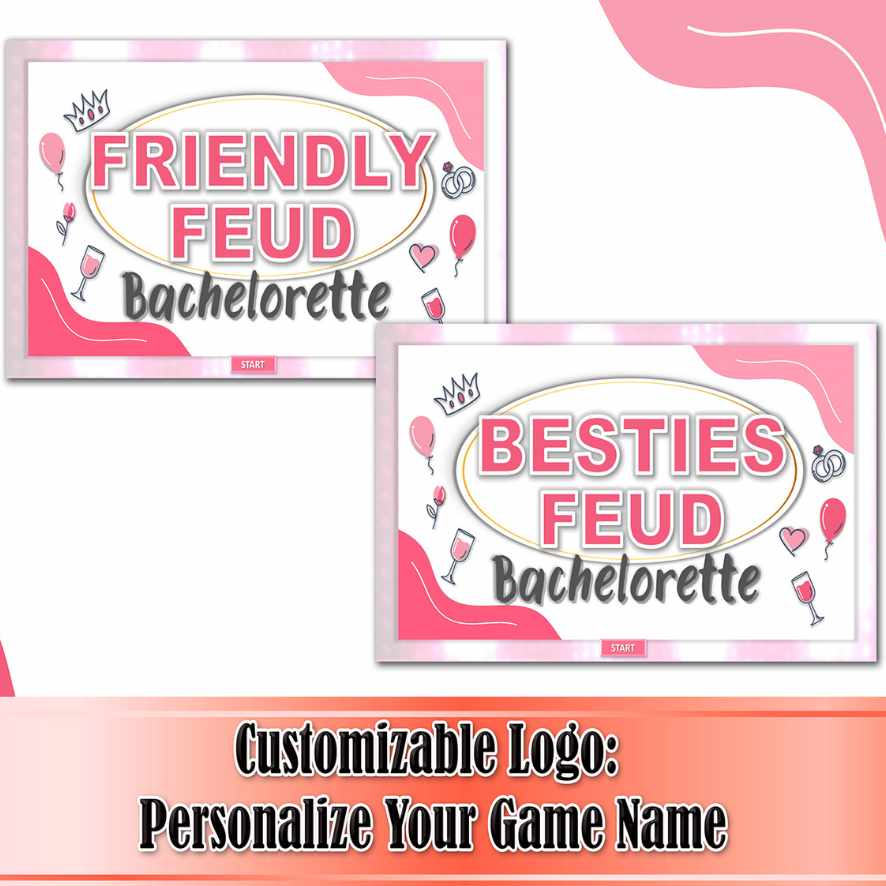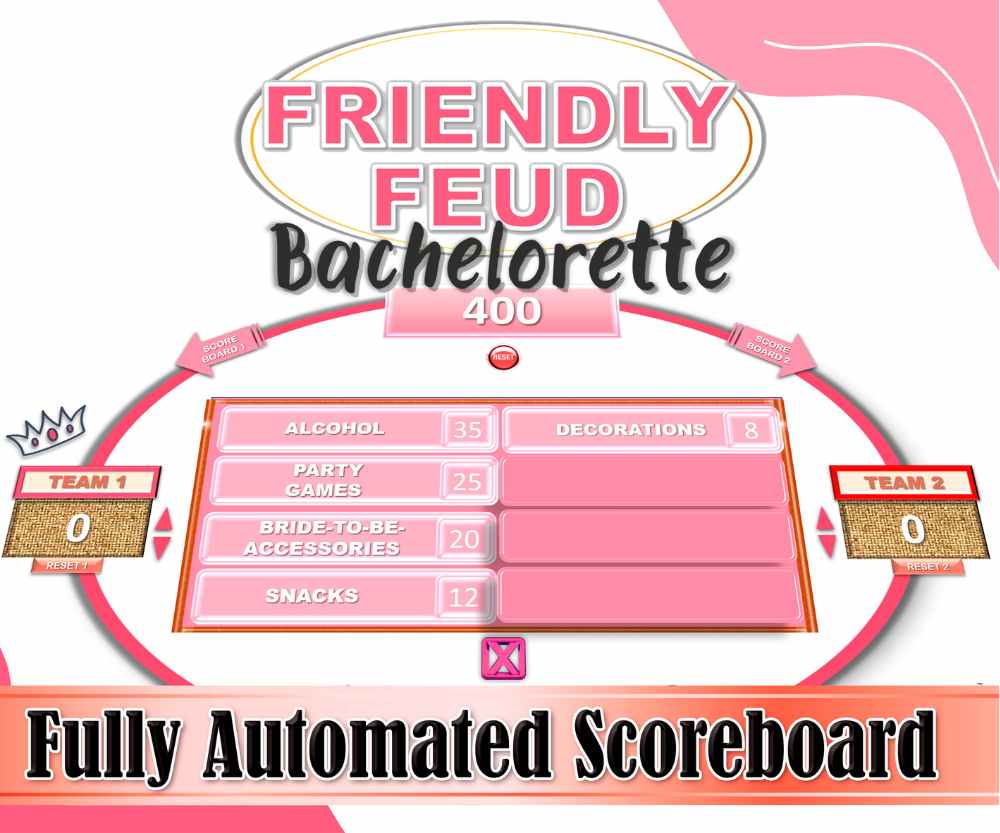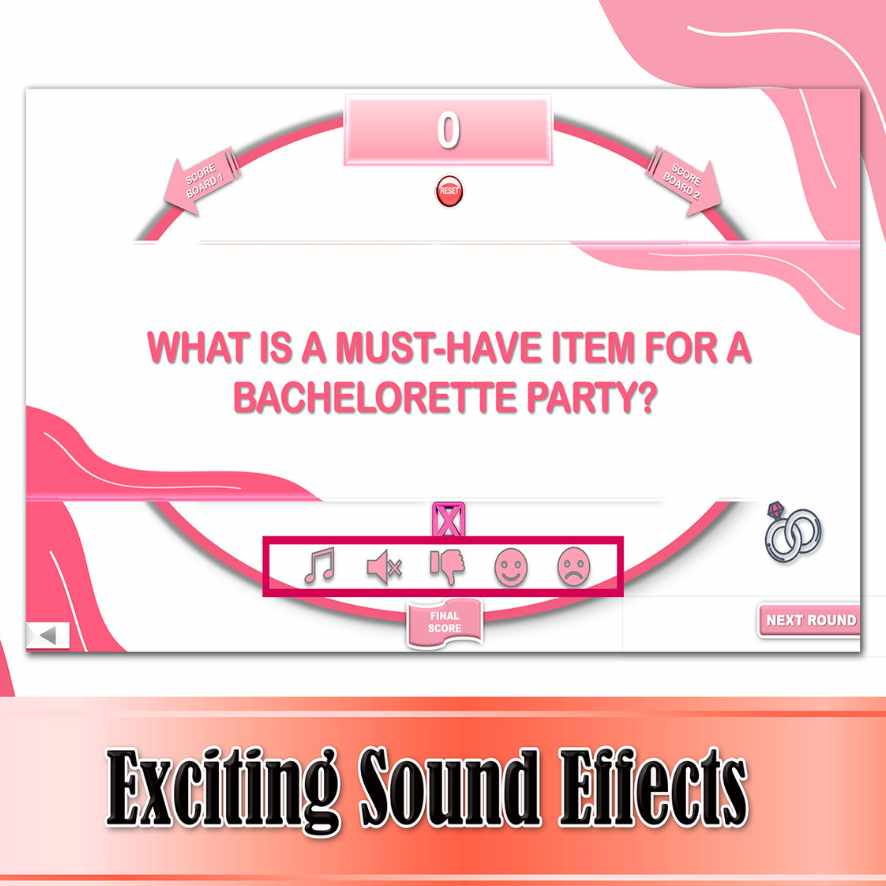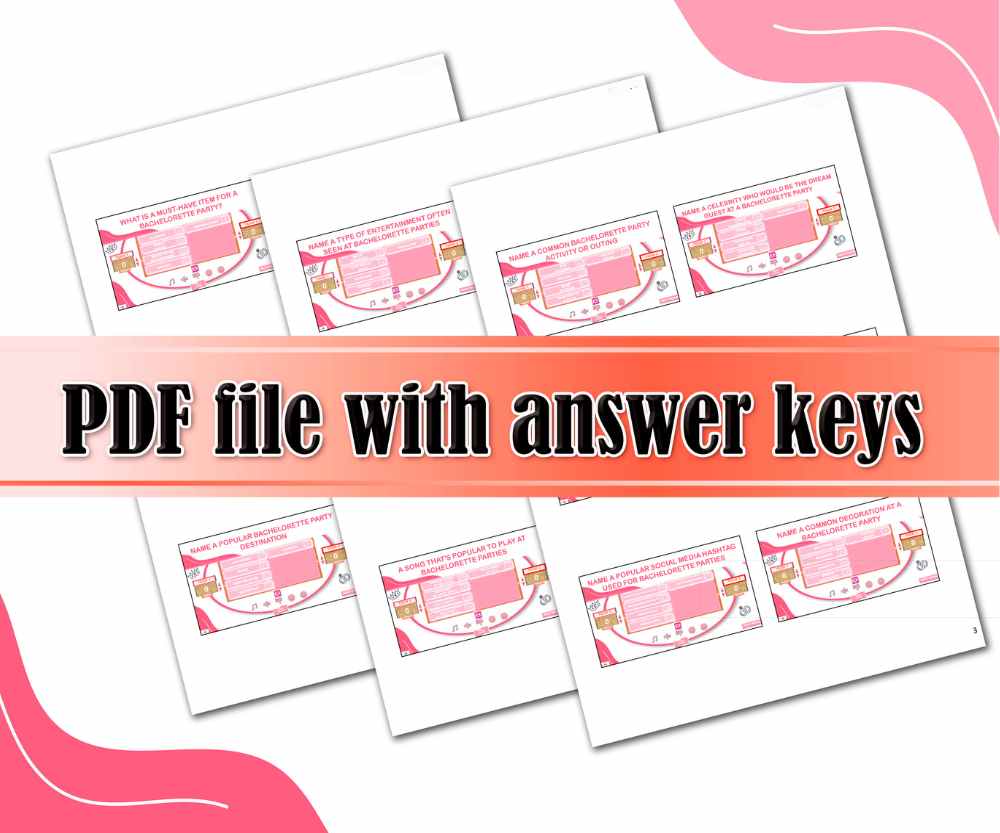 Instant Download
Games are ready to order and download
Happy Families
Enjoy our games with your loved ones
Payment Methods
All Payment methods are accepted
9.6 Etsy Reviews
Customer satisfaction #1 priority